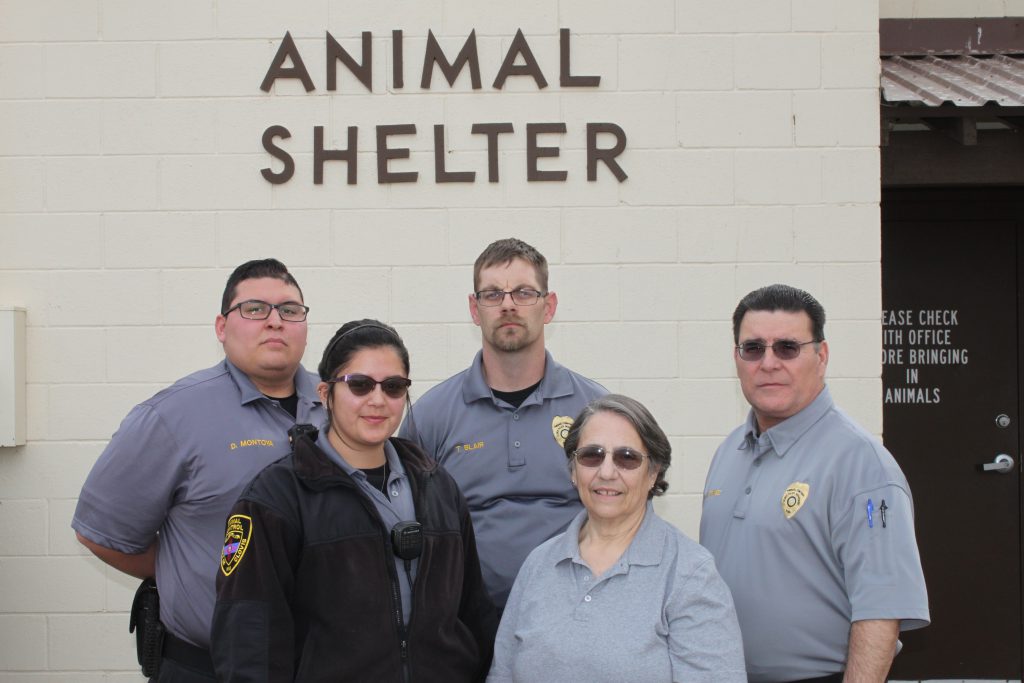 City of Clovis Animal Control falls under the authority of the Clovis Police Department.  Animal Control is charged with the responsibility of enforcing city ordinances, as they relate to animals.  Animal Control provides around the clock service seven days a week. These officers patrol assigned areas and look for loose, stray, or endangered animals.  Our team of Animal Control Officers strives to provide effective and efficient service to the public by ensuring the safety and well-being of persons and animals within our community.
Adoption for Dogs and Cats: $165.00 (CASH-CREDIT CARD).  Animals adopted through Animal Control are required to be spayed or neutered.  This process entails the animals being transferred to a local veterinarian, where the animals will be screened, given rabies immunization, initial Parvo-Distemper immunization, and the animal will be micro-chipped.
Redemption Fee for Recovered Stray Animals: $70.00 the first day in Animal Shelter, plus an additional $5.00 per day each day after the first day. The Redemption Fee may vary depending on whether the recovered animal is sterilized (spayed or neutered), has a current Rabies vaccination and number of days stay in the shelter.  Other fees apply.
Unsterilized Animal Fees:
$25.00 – Sterilization Deposit
$20.00 – Administrative Fee
$10.00 – Rabies Fee (Not Applicable w/ proof of vaccination)
$10.00 – Microchip Fee (Not Applicable if chipped)
Sterilized Animal Fees:
$10.00 – Rabies Fee (Not Applicable w/ proof of vaccination)
$10.00 – Administrative Fee
$10.00 – Microchip Fee (Not Applicable if chipped)
Turn-in Fee for Animals From Outside of City Limits of Clovis: $6.50 (Cash only) per animal.  An identification card with photograph containing the holder's current address is required to turn-in any animal at the shelter. Only animals from Curry County, New Mexico will be accepted at the shelter.
*** Payments are accepted by Cash or Credit Card ***
***Pet Licensing is REQUIRED in the City Limits of Clovis and it's FREE OF CHARGE***
How to get a pet license: Applications are available at the Clovis Animal Shelter from 10:00 a.m. to 4:30 p.m. Monday-Friday; and at the police department Records Unit from 8 a.m. to 5 p.m. Monday-Friday. Again, there is no fee. You simply must provide proof of CURRENT Rabies vaccination for the pet to be licensed.
What if you don't?  Owners of unlicensed pets living in Clovis may be subject to a $500 fine and 90 days in jail.
Click here to download the Animal License Application
Other Regulations regarding the ownership of animals within the City limits can be found in Chapter 6 of the Clovis City Municipal Code
The City of Clovis Animal Shelter does accept volunteers.  Click here view the Volunteer Handbook.
For questions about other fees and services provided by the Animal Control Shelter, please call the office at (575) 769-7893.
Here are some of our local partners:
High Plains Humane Society
Cindy's Hope for Precious Paws Animal Rescue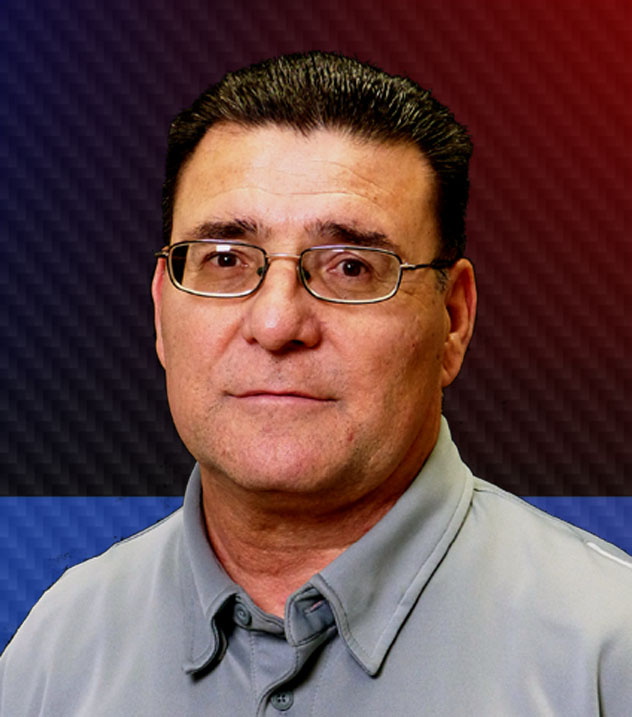 Shelter Director: Marty Martinez
E-mail: mmartinez@cityofclovis.org
Times of Operation:
10-4:30 Monday- Friday
Closed Weekends & Holidays.
Field Animal Control Officer Hours: 8:00 am – 4:30 pm, Monday thru Friday.
Animal Control Officers:
Officer Tim Blair
tblair@cityofclovis.org
Officer Dorian Montoya
dmontoya@cityofclovis.org
Officer Kylie Pieratt
kpieratt@cityofclovis.org