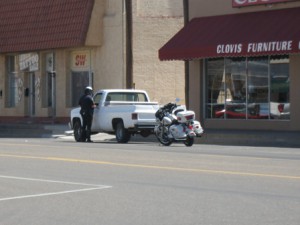 The Clovis Police Department Traffic Division currently consists of one traffic officer whose primary function is enforcement of traffic laws, the investigation of traffic crashes, and active DUI enforcement. Additionally, several of the Clovis Police Officers are trained crash reconstruction investigators.
The Clovis Police Department operates a Major Crash Team that consists of the trained crash reconstruction investigators. The crash reconstruction investigators use state-of-the-art equipment and software to reconstruct major crashes.
Some members of the department are trained and certified as police motorcycle operators.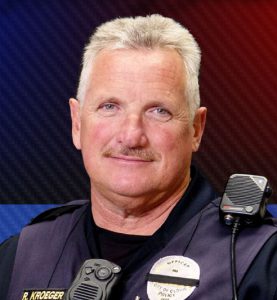 MPO Roland Kroeger
Certified Crash Reconstructionist – Field Sobriety Test Instructor
Office/Voicemail: (575) 769-1921 Ext. 1595
rkroeger@cityofclovis.org